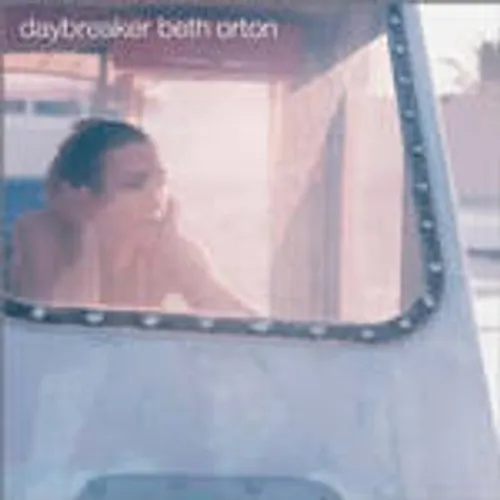 Details

Format: CD
Label: ASTRALWERKS
Catalog: HVNLP37CD
Rel. Date: 07/30/2002
UPC:

724353991821
Daybreaker [Import]
Artist:
Beth Orton
Format:
CD
Used:
Available
Wish
Formats and Editions
Reviews:
Let's rescue Beth Orton from the rave, shall we? Over the past five years, the lanky Brit songstress has developed a reputation as the Comedown Queen, the woman whose shimmering voice goes hand in hand with the sunrise for the addled club kid. She performed live in nightspots, and even collaborated with the Chemical Brothers, William Orbit and Everything But the Girl's Ben Watt, ensuring her the undying affection of a generation that would normally have nothing to do with the sort of folk music Orton sings.
Daybreaker, what with its end-of-a-long-night allusion in the title, isn't necessarily the album to redefine her, though. "Paris Train," the opener, is carried along on a subtle programmed beat which overpowers even the broad strings she employs. The title track wants to be a digital Lynchian epic of dislocation and hurt, but only sounds distressed, with Orton's vocals lost in so many layers of overdubs that her natural gift for awkward melody is lost. Orton's voice is something like a melodic gasp, always sounding on the edge of running out of air. It's a bit nasal and pinched, but still carries an impressive amount and range of emotional gravity. Her singing style can be difficult to process, though, as she drowsily drags words. On her previous albums, she compensated for this with stripped down arrangements, as on "Central Reservation" and "Pass in Time" (her excellent, gripping duet with Terry Callier). Doing so allowed her room to be unusual-her strained vocal style is perhaps without contemporary peer-and tackle songs in a manner that defies traditional digital production.
On Daybreaker, though, she seems to give herself over to her midtempo backing arrangements. Rather than striking for dramatic crescendo with her voice, she lets the music do it for her, as on "Paris Train" and Mount Washington." Worse than the music's predictability is the fact that it undermines Orton's natural gifts. Only towards the album's end does she begin to rediscover her center. On "Carmella," a tale of a girl for hire, Orton pulls heartstrings, backed by country guitar and sweeping percussion that's only a shade too loud. "God Song" is also pared down to the essentials, and also features shades of country slide guitar; it's also the album's most moving moment, carrying echoes of Orton's struggle with Crohn's disease, which attacks the intestinal system.
But mostly, Orton seems clouded, despite the clarity promised by the album title. Plagued by expectations, she's created the record everyone expected her to make five years ago, instead of sticking earnestly to the path-nodding to the electronic music world without succumbing to it-that's carried her thus far. C'mon, Beth. Forget the dancefloor. Let's go to bed early tonight.
back to top