Quick View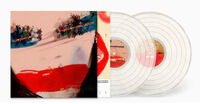 Marking 40 years of The Jesus And Mary Chain, 'Glasgow Eyes' was recorded at Mogwai's Castle of Doom studio in Glasgow, where Jim and William continued the creative process that resulted in their previous album, 2017's 'Damage and Joy', becoming their highest charting album in over twenty years. What emerged is a record that finds one of the UK's most influential groups embracing a productive second chapter, their maelstrom of melody, feedback and controlled chaos now informed more audibly by their love for Suicide and Kraftwerk and a fresh appreciation of the less disciplined attitudes found in jazz. Jim Reid says, "But don't expect 'the Mary Chain goes jazz.' People should expect a Jesus and Mary Chain record, and that's certainly what 'Glasgow Eyes' is. Our creative approach is remarkably the same as it was in 1984, just hit the studio and see what happens. We went in with a bunch of songs and let it take its course. There are no rules, you just do whatever it takes. And there's a telepathy there - we are those weird not-quite twins that finish each other's sentences." 'Glasgow Eyes' not only extends The Jesus and Mary Chain's story, but feels simultaneously like a return to roots. From the incendiary 'Psychocandy' debut and its classic 'Just Like Honey' onwards, the Reid brothers steadily became the misfits who made good without compromise.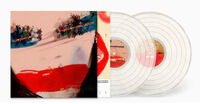 Quick View
Stephen Marley is one of the most respected artists in reggae and pop, with eight GRAMMY® Awards from his career as a solo artist, as a producer and as a member of his family band, Ziggy Marley & The Melody Makers.

His brand-new album, Old Soul, is his fifth, and is releasing on UMe in partnership with the Marley Family, Tuff Gong and Ghetto Youth International. It's Stephen stretching himself as a singer and songwriter, bringing along some special guests in a wide range of material beyond the reggae category.

Among its 14 tracks is the title song, released as a single on Stephen's fortuitous birthday, 4/20 – which also got a lyric video on Father's Day Weekend – plus "Winding Roads," a collaboration with Jack Johnson and the Grateful Dead's Bob Weir; a new version of his father's song, "I Shot the Sheriff," with Eric Clapton, who made the song globally famous, on guitar; two songs with his brothers; and unique covers of the traditional pop songs, "Georgia On My Mind" and "These Foolish Things," both transformed into modern ska singalongs.
Quick View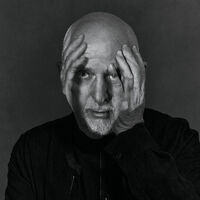 More than 20 years in the making, this December finally sees the release of i/o, Peter Gabriel's first album of new material since 2002's Up. During 2023, Peter has been releasing a new song from the album on the occasion of every full moon. Being revealed roughly every four weeks, each track has been allowed to find its own time and space, to enjoy its own orbit. "It's a little like getting a Lego piece each month," Peter explains. Now it's time to stand back and admire the final, completed creation. And what a creation – 12 tracks of grace, gravity and great beauty that provide welcome confirmation of not only Peter's ongoing ability to write stop-you-in-your-tracks songs but also of that thrilling voice, still perfectly, delightfully intact. Throughout the album the intelligent and thoughtful – often thought-provoking – songs tackle life and the universe. Our connection to the world around us – 'I'm just a part of everything' Peter sings on title track i/o – is a recurring motif, but so too the passing of time, mortality and grief, alongside such themes as injustice, surveillance and the roots of terrorism. But this is not a solemn record. While reflective, the mood is never despondent; i/o is musically adventurous, often joyous and ultimately full of hope, topped off as it is, by the rousingly optimistic closing song, Live and Let Live.  Always looking to push the boundaries, i/o is not simply a collection of a dozen songs. All 12 tracks are subject to two stereo mixes: the Bright-Side Mix, handled by Mark 'Spike' Stent, and the Dark-Side Mix, as reshaped by Tchad Blake. "We have two of the greatest mixers in the world in Tchad and Spike and they definitely bring different characters to the songs. Tchad is very much a sculptor building a journey with sound and drama, Spike loves sound and assembling these pictures, so he's more of a painter." Peter has also invited a range of visual artists to contribute a piece of art to accompany each track. The dozen artists make an exceedingly impressive team of collaborators: Ai Weiwei, Nick Cave, Olafur Eliasson, Henry Hudson, Annette Messager, Antony Micallef, David Moreno, Cornelia Parker, Megan Rooney, Tim Shaw, David Spriggs and Barthélémy Toguo. Having handpicked the artists, Peter recognises that "They have the same obsessive attention to their visual work that we musicians have in sound."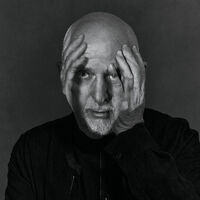 Quick View
ATEEZ, referred to as the 'Global Performance Idols' by Korean media and dubbed the '4th Generation Leaders' by the Korean Ministry of Culture, boasts over 6 million global album sales and 5 consecutive #1 Billboard World Albums chart-toppers.Their June 2023 release, 'THE WORLD EP.2: OUTLAW, ' debuted at #2 on Billboard 200, breaking their previous record of #3. It charted for 5 consecutive weeks, selling over 100, 000 copies in the U.S. in the first week of sales, with global sales surpassing 1.7 million units to date.ATEEZ has received accolades such as MAMA'sWorldwide Fans' Choice Award (2019, 2020), TMA's Artist of the Year (2021, 2022), and SeoulMusic Award's Main Award (2021, 2022). Album Inclusions:Jacket CoverTracklist Description InsertGroup PosterColor Disc (Bone)hello82 Distribution only Photocard (1 Random of 8)US Exclusive Photocard (1 Random of 8)
Quick View
SZNZ: Winter, the final part in Weezer's four-EP song cycle, continues the narrative started on SZNZ: Autumn, SZNZ: Spring and SZNZ: Summer bringing Pagan myths, Shakespeare, Catholic rituals, Vivaldi's Four Seasons, and more to life.  Each SZNZ EP offers its own palette of colors, creatures, and emotions to explore.  They were all created in real time, made in tandem with the season themselves.  Once they've all been released on December 21, the EPs will create an incredible collection of some of Weezer's best songs yet, no small feat for a band that never leaves the Zeitgeist.
Quick View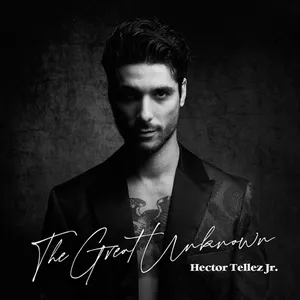 Hector Tellez Jr. is a soulful big-voiced singer and virtuoso rock guitar-player from Havana, Cuba. Growing up in a musical family in Cuba, he listened to scratchy bootlegged cassettes and CDs leading him on a passionate and self-curated music journey of blues and classic rock n' roll. His cornerstone influences coalesced into Stevie Ray Vaughan, Muddy Waters, The Beatles, Led Zeppelin, Jeff Buckley, and Leonard Cohen.
Today Hector lives in Nashville, Tennessee and writes and records music in both English and Spanish. His upcoming debut album was produced by Barrett Martin (Screaming Trees, Queens of the Stone Age, Stone Temple Pilots) and features Peter Buck of R.E.M. and Krist Novoselic of Nirvana.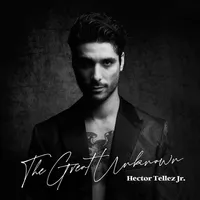 Quick View
Originally the Chunk of Change EP was released as a Valentine's Day gift for frontman Michael Angelakos' then girlfriend. In 2008, Frenchkiss Records picked up the commercial rights to rerelease the EP with the additional of "Better Things" and an early version of one of their biggest hits "Sleepyhead." This vinyl only release will include a previously commercially unreleased track "Batty Lashes 2016" that has been remastered for this launch.
Quick View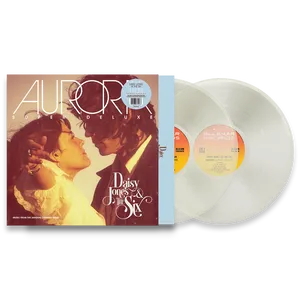 Daisy Jones & The Six Aurora Super Deluxe Album is set to release on December 1st on vinyl, cassette, and CD including 14 new tracks that have never been released on a physical format. The 14 new tracks include live, acoustic demos, and reimagined versions of hit singles "Look At Us Now (Honeycomb)" by Marcus Mumford & Maren Morris as well as "Let Me Down Easy" by Demi Lovato. The show Daisy Jones & The Six was the #1 most streamed show on Amazon upon launch and recently received 9 Emmy nominations. "Aurora" was produced by GRAMMY®-nominated writer, producer, and multi-instrumentalist Blake Mills (Bob Dylan, Fiona Apple, Alabama Shakes, John Legend, Andrew Bird, Perfume Genius).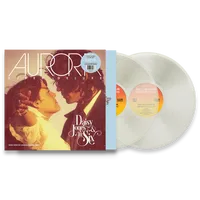 Quick View
Mayday Parade is celebrating the 10th Anniversary of their fourth studio album, Monsters In The Closet, with an expanded vinyl reissue. The LP includes six previously unreleased demos and alternate cover art, complete with an etching on the d-side. The original July 2013 release debuted at #10 on the Billboard 200, and #16 on the UK Independent Singles Breakers. Kill Your Stereo dubbed the album "Mayday Parade's strongest, most accomplished release yet" and "an absolutely incredible release."
Quick View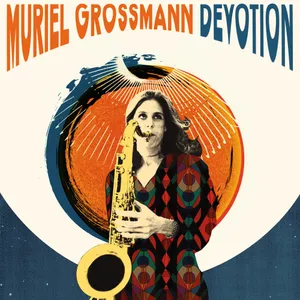 Devotion is a dedicated aural engagement with extremely talented musicians. It reflects a deep spirituality in composition, expression discovery through kaleidoscopic, 21st century jazz. Devotion, Grossmann's debut for Jack White's U.S.-based Third Man Records label, continues her musical evolution, arriving at a sound that wears inspirations transparently, but in practice, is markedly original holistic work. It is titled after Grossmann's experience of a natural sense of devotion that arose from her Buddhist meditation practice. She says, "noticing that sounds are dissolving into the vast empty space, the true nature of reality. Just as thoughts are always dissolving into the stillness of our mind, we slowly realize that the essence of our mind is clarity...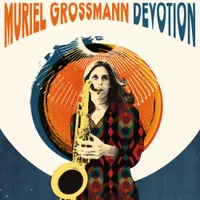 Quick View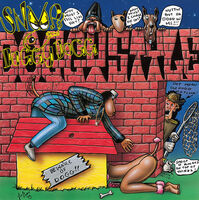 To celebrate the 30th anniversary of Snoop Dogg's multi- platinum Doggystyle, heralded as one of the most important albums of all time, Death Row Records will be bringing this back to retail with the original 1993 track listing on vinyl. This new 30th Anniversary edition will include the track "Gz Up, Hoes Down" which has not been on the album since its pressing in 1993. For new and old fans alike, this is the definitive version of the classic album that launched Snoop's solo career and helped define the sound of Los Angeles in the process.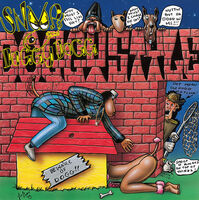 Quick View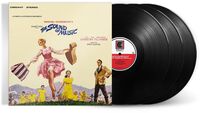 Newly expanded, remastered and remixed edition of the one of the bestselling soundtracks of all time. With 14 previously unreleased tracks, this 3-LP triple gatefold set collects every musical element from the film for the very first time. Includes the Rodgers & Hammerstein classics "My Favorite Things," "Edelweiss," "Do-Re-Mi," "Maria" and many more.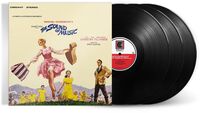 Quick View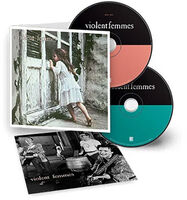 Teeming with teenage angst, punk sensibilities, and Violent Femmes' own special brand of jittery folk-rock, the trio's self-titled debut Violent Femmes became a cult favorite. Features the anthems "Blister in the Sun," "Please Do Not Go," "Gone Daddy Gone," and "Add It Up." 

This expanded 40th anniversary 2-CD edition includes the remastered album, plus B-sides, live sessions, and rare demos. The package also includes liner notes by journalist David Fricke, featuring interviews with the band.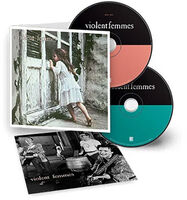 Stephen Marley - Old Soul - Island / Tuff Gong
Stephen Marley is one of the most respected artists in reggae and pop, with eight GRAMMY® Awards from his career as a solo artist, as a producer and as a member of his family band, Ziggy Marley & The Melody Makers. His brand-new album, Old Soul, is his fifth, and is releasing on UMe in partnership with the Marley Family, Tuff Gong and Ghetto Youth International. It's Stephen stretching himself as a singer and songwriter, bringing along some special guests in a wide range of material beyond the reggae category. Among its 14 tracks is the title song, released as a single on Stephen's fortuitous birthday, 4/20 – which also got a lyric video on Father's Day Weekend – plus "Winding Roads," a collaboration with Jack Johnson and the Grateful Dead's Bob Weir; a new version of his father's song, "I Shot the Sheriff," with Eric Clapton, who made the song globally famous, on guitar; two songs with his brothers; and unique covers of the traditional pop songs, "Georgia On My Mind" and "These Foolish Things," both transformed into modern ska singalongs.



Neil Young - Before and After - Reprise



Michael Franti & Spearhead - Big Big Love - Boo Boo Wax



Read More
---
---