2021 two CD collection.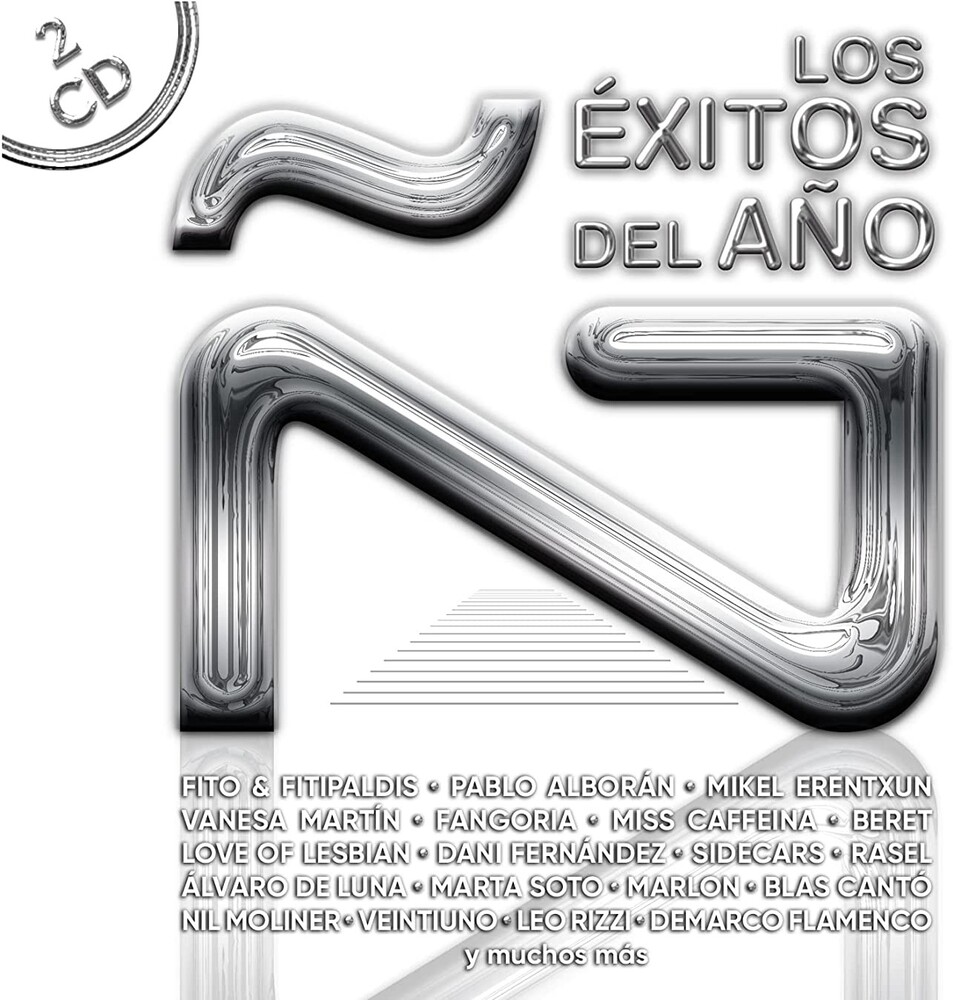 Details

Format: CD
Label: WEA SPAIN
Rel. Date: 12/03/2021
UPC:

5054197115523
Formats and Editions
1. Fito ; Fitipaldis "Cielo Hermético"
2. Pablo Alborán Feat. Aitana ; Alvaro de Luna "Llueve Sobre Mojado"
3. Vanesa Martín Feat. Manuel Carrasco "Despedida y Cierre"
4. Fangoria "Momentismo Absoluto"
5. Sidecars "Galaxia"
6. Love of Lesbian "Los Irrompibles"
7. Dani Fernández "Clima Tropical"
8. Miss Caffeina "Me Voy"
9. Alvaro de Luna "Juramento Eterno de Sal"
10. Mikel Erentxun Feat. Amaia "Esos Ojos Negros"
11. Loquillo "La Mafia Del Baile, la Ley Del Compás"
12. Andrés Suárez "Dime a Qué Has Venido"
13. Blas Cantó "Voy a Quedarme"
14. Rayden "La Mujer Cactus y El Hombre Globo"
15. Demarco Flamenco "Clavaíto en la Piel"
16. Camela "En El Bolsillo de Mi Corazón"
17. Maki Feat. Galván Real "Volver a Ser Romeo"
18. María Artés Feat. Keen Levy "Te Pido Perdón"
19. Marta Soto "Dirás"
20. Flavio Feat. Daniel Sabater "Ya"
21. Ainoa Buitrago "Dispárame"
22. Valeria Castro "Guerrera"
23. Beret Feat. Morat "Porfa No Te Vayas"
24. Nil Moliner "Libertad"
25. Leo Rizzi "Amapolas"
26. Marlon "Con Uñas y Dientes"
27. Fuel Fandango Feat. Juancho Marqués "Nuevo Mundo"
28. Shinova "La Sonrisa Intacta"
29. Veintiuno Feat. Chica Sobresalto "Nudes"
30. Tu Otra Bonita "Alegría de Vivir"
31. Efecto Pasillo ; la Pegatina "Ahípamí"
32. Muerdo Feat. Lido Pimienta "A Volar"
33. Fredi Leis "Nivel Experta"
34. David Rees "Horóscopo"
35. Eva B "Frío y Calor"
36. Rasel Feat. Keen Levy "La Cartita"
37. Don Patricio "Ciao Bella"
38. Nyno Vargas "No Me Lo Creo"
39. Dollar Selmouni "El Sitio de Mi Recreo"
40. Paula Cendejas Feat. Piso 21 "Diferente"
41. Sofi de la Torre Feat. Pablo Alborán "Y Duele"
42. Yoly Saa "Todo Contigo"
43. Paul Alone "¿Te Acuerdas?"
44. Walls "Qué Bien Te Quedaba"
More Info:
2021 two CD collection.