New Release Round-Up 04-17-20
Shabazz Palaces - The Don Of Diamond Dreams - Sub Pop
Shabazz Palaces' Black Up, the group's Sub Pop debut, was recently hailed as one of the best albums of the decade by outlets like Pitchfork, Gorilla Vs Bear, and Variety. Pitchfork summed it up thusly: "Black Up is drowned in murky instrumentals and bombastic, introspective rhymes. The sounds flirt with jazz but also root themselves in a firm understanding of silence, or the sparse magic of simplicity. The songs teem with unexpected climaxes...From great mystery exploded an album of impossible vision." That "impossible vision" has continued to confound and engage Shabazz Palaces fans over the course of four acclaimed albums and two EPs. Each release feels like an evolution, letting the music speak for itself, while slowly revealing more about its creator. With The Don Of Diamond Dreams, the group's fifth album, that spirit remains, this time embracing modernism in hip-hop and rap. Featuring 10 tracks in 43 minutes, the album features the highlights "Fast Learner (ft. Purple Tape Nate)," "Chocolate Souffle," "Bad Bitch Walking (ft. Stas THEE Boss), and "Thanking The Girls." It also features contributions from singer/keyboardist Darrius Willrich, Seattle's OCnotes (who collaborated with Shabazz leader Ishmael Butler on the Knife Knights project), Los Angeles musician Carlos Overall, and bassist Evan Flory-Barnes. The Don of Diamond Dreams was recorded throughout 2019 and produced by Shabazz Palaces at Protect and Exalt: A Black Space in Seattle, mixed and engineered by Erik Blood at Studio 4 Labs in Venice, California, and mastered by Scott Sedillo at Bernie Grundman Mastering in Los Angeles.

Shelby Lynne - Shelby Lynne - Everso Records
It's been 20 years since I Am Shelby Lynne, the album which earned her a Best New Artist Grammy nod. This time, Shelby Lynne, her debut Thirty Tigers release, removes the "I Am" and gets direct to the heart of the singer-songwriter-instrumentalist who gives it her name. This is an album of mostly solo, spare but emotionally rich, original torch songs done the only way this idiosyncratic artist knows how – at once tortured and vulnerable, with intimate feelings laid bare, but ultimately offering hope that there's a light in the darkness. Recalling her 2008 Dusty Springfield tribute, Just a Little Lovin', recorded with the late Grammy-winning producer Phil Ramone at the same Capitol Studios where the new album was mixed, the soulful Shelby Lynne is her most personal, autobiographical statement yet on the dual, push-pull nature of love: at once close enough to touch, but also a frustrating tease that can both seduce and abandon.

Jeremy Zucker - Love Is Not Dying - Republic
2020 release from singer, songwriter and producer Jeremy Zucker. Includes the single "Always, I'll Care". With over two billion global streams across his catalog, Zucker has amassed 13 million Spotify monthly listeners, placing him in the top 300 most listened to artists in the world.

Soul Asylum - Hurry Up and Wait - Blue Elan Records
According to vocalist/guitarist Dave Pirner, making Soul Asylum's twelfth studio full-length, Hurry Up and Wait, was a completely seamless, enjoyable and productive experience. Co-produced with John Fieldsand recorded at Minneapolis' Nicollet Studios, the same place where the celebrated rock band recorded seminal early albums released on Twin/Tone Records the album reflects Soul Asylum's usual eclectic approach. Lyrically, songs dive into topics such as grappling with emotional and geographic disconnection, navigating romantic ebbs and flows, and the power of embracing optimism despite it all. Sonically, HURRY UP AND WAIT features thrashing songs indebted to punk (""Hopped Up Feelin'"") and classic rock (""Got It Pretty Good""), folk-influenced pop-rock (""Silly Things""), and gorgeous jangle-pop (lead single ""If I Told You"").

EOB - Earth - Capitol
'Earth' is an album of rediscovery and adventure by Radiohead's Ed O'Brien, being released under the moniker EOB. Written and recorded over five years during any possible break from the making and touring of Radiohead's 'A Moon Shaped Pool', the album deftly veers from moments of delicate folk to euphoric house, its songs seamlessly pinned together by unswerving melodic hooks and candid lyricism. A spirit of collaboration runs through 'Earth' from the production team of Flood, Catherine Marks, Alan Moulder and Adam 'Cecil' Bartlett to the extraordinary musicians O'Brien assembled to bring these tracks to life; bassist Nathan East, drummers Omar Hakim and Glenn Kotche, and The Invisible's multi-instrumentalist leader David Okumu. Portishead's Adrian Utley appears on two tracks, whilst Laura Marling duets with O'Brien on stirring closer "Cloak of The Night." But every group of collaborators needs a leader, and Earth is all O'Brien's vision. "I wanted to make a record from the heart," he says. "I wanted to make something direct. I wanted to talk about love, your family in the immediate and the wider sense, where we are on the planet, the bigger picture, life and death. I wanted to make a big hearted, warm and colorful album… something hopeful and full of love." Featuring the singles "Shangri-La", which sways between syncopated beats and twisted rock, and "Brasil", a track that morphs from a tender opening into a heightened-state rhythmic banger, 'Earth' marks a new beginning for Ed O'Brien.

UPCOMING RELEASES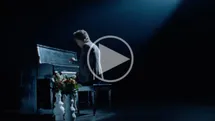 Brendan Benson - Dear Life - Third Man Records
Third Man Records is proud to announce the first new LP in almost seven years from Brendan Benson. Dear Life arrives via Third Man Records on Friday, April 24. Benson's seventh solo album and first full-length release via Third Man, DEAR LIFE is heralded by the rhapsodic first single, "Good To Be Alive." "'Good To Be Alive' is kind of weird, to be honest," Benson says, "But that's what I'm most excited about. It says a lot about this record, it's almost got a split personality or something. It's totally bizarre – I still sit back and listen to it, thinking, that's so cool! It's like somebody else played it, it's not the same old me." Benson finds himself in an enviable spot as he enters the third decade of a remarkably creative, consistently idiosyncratic career – an accomplished frontman, musician, songwriter, producer, band member, husband, and dad. DEAR LIFE marks this consummate polymath's most inventive and upbeat work thus far, an 11-track song cycle about life, love, family, fatherhood, and the pure joy of making music. Produced and almost entirely performed by Benson at his own Readymade Studio in Nashville, the album sees the Michigan-born, Nashville-based artist – and co-founder, with Jack White, of The Raconteurs – reveling in a more modernist approach than ever before, fueled by a heady brew of cannabis, hip-hop, and a newly discovered interest in software drum programming. The result is an untapped playfulness that elevates expertly crafted songs like the future funk-fueled opener, "I Can If You Want Me To," and the ecstatic "Richest Man Alive" with voluble arrangements, elastic grooves, and incandescent power. Imbued with revitalized ambition and confidence, DEAR LIFE is Brendan Benson at his very best.  "There's something about this record," Benson says. "A friend of mine called it 'life-affirming.' I thought it was a joke at first but then realized, well, it's about life and death for sure. I don't know if that's positive or optimistic or whatever, but that's what's going on with me."




_________________________________________________________




Lucinda Williams - Good Souls Better Angels - Lucinda Williams
Three-time Grammy Award winner Lucinda Williams unabashedly takes on some of the human, social and political issues of our day with her boldest and most direct album to date, Good Souls Better Angels. During the course of her celebrated four-decade, pioneering career Williams has never rested on her laurels as she continues to push herself as a songwriter. On Good Souls Better Angels, she has much she needs to get out. On Good Souls Better Angels, Williams changes course and chooses to forgo the personal and narrative-based songcraft that has become synonymous with her name and instead speaks to some of the injustices permeating our society. Williams recorded Good Souls Better Angels backed by her remarkable, long time band, featuring Butch Norton (drums), Stuart Mathis (guitar) and David Sutton (bass). The rock-solid unit propels the music with both fire and finesse. Good Souls Better Angels marks the first time Williams' husband/manager Tom Overby is credited as a co-writer on many of the new songs. The album was co-produced by Williams, Overby and Ray Kennedy, who last worked with Williams on her 1998 landmark album Car Wheels On A Gravel Road.




_________________________________________________________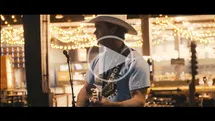 Corb Lund - Agricultural Tragic - New West Records
Corb Lund embraces his rich and rustic western heritage with a style that's unique, honest and resolute, while touching on a range of cowboy themes — from rough-and-tumble tales of lawless frontier saloons, to the sombre realities of running a modern family ranch. As a descendant of many generations of rodeo contestants and ranchers, he sings about a life that he and his ancestors have lived themselves, paired with his quick-witted, wry observations of today's world. As a result of his heritage and the ten years he spent touring the world with his indie rock band, Corb's writing resonates emphatically with rural and urban audiences alike. It's a classic sound with a twist, something of a rarity these days, but one that evokes the spirit of the American West, past and present. Corb Lund's 11th studio album, Agricultural Tragic, finally puts a name to the genre he's been embodying all of these years.
_________________________________________________________

For more information on these and other releases out this week, check out our New Releases charts by week section.